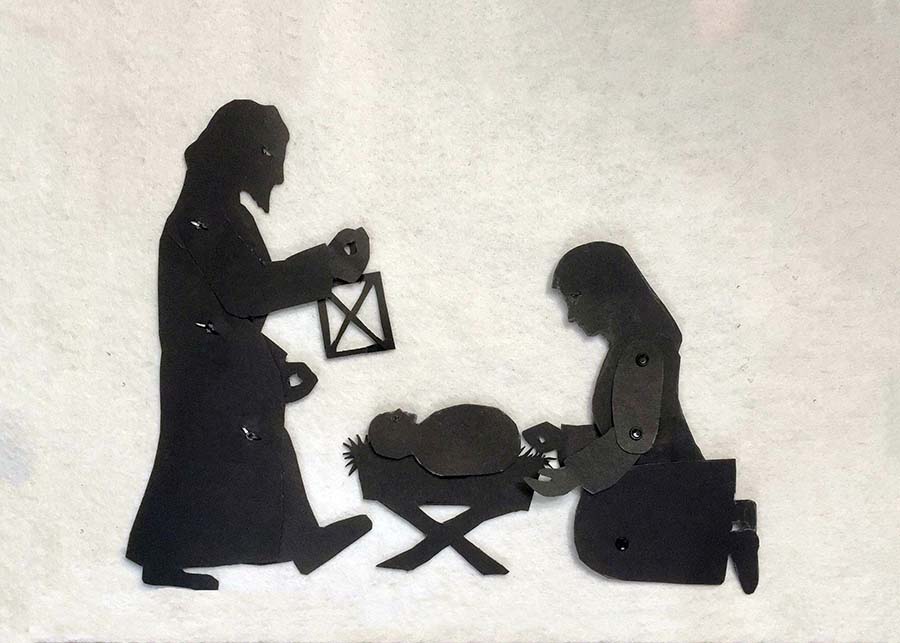 The following photos, originally posted during the 2018-19 Christmas season, tell the story of the Nativity, from the journey of Mary and Joseph to Bethlehem to the arrival of the three magi. During the 2020 Christmas season I made the patterns available to congregations, groups, and families. Used in nine different countries, I shared a compilation of the films they made in Nativity Puppets in Quarantine .
During Advent in 2022 I am sharing patterns of Mary and the angel and Joseph,  ending with a final pattern on Christmas Eve, that will allow you to use the puppets in a manger under the Christmas Tree. The full set will be available in a story-and-craft activity book planned in 2023, so the templates are not posted in the Printable Library.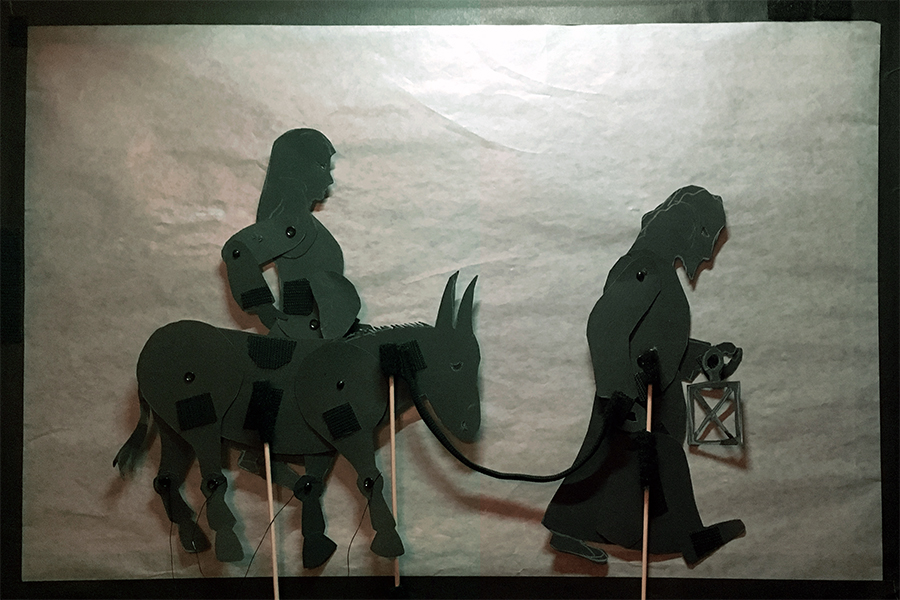 Joseph and Mary are traveling to Bethlehem to register for the census. Mary is expecting her baby soon.