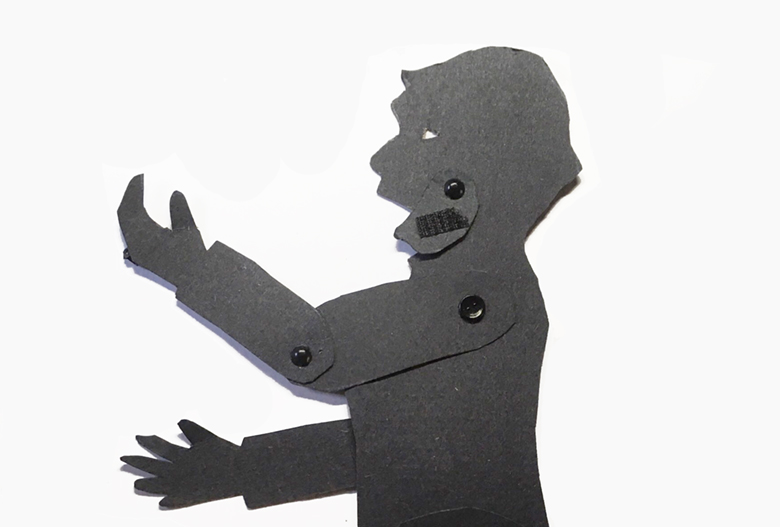 In my last post I shared how to make a front-facing shadow puppet of Aretha Franklin that can sing. In this post I will show you how to make a side-facing puppet of the celebrated abolitionist and women's rights activist Sojourner Truth (ca 1797-1883). The moving jaw and mouth will enable children to act out her speech at the Women's Rights Convention in Akron, Ohio, in 1851, which became known as "Ain't I a Woman?"
About Sojourner Truth
Ain't I a Woman?: the 1851 and 1863 versions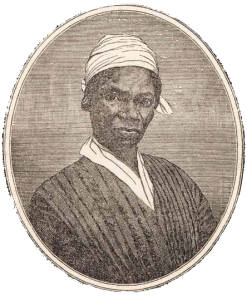 Few people know that the version that has been passed down in history –though based on Sojourner Truth's original speech– was written by a white abolitionist in 1863, twelve years after the event. Sojourner Truth had never learned how to read and write and dictated her autobiography The Narrative of Sojourner Truth (1850) to a friend.
Born enslaved to a Dutch family in Ulster, NY, Truth had a distinct low-Dutch accent all her life. In Ain't I woman, however, she was given a Southern accent, which was associated with enslaved people during the Civil War. Compare the speech with a more authentic version, published in 1851 and performed by Dutch native speakers:
Dutch heritage
The riches of the Dutch in the 17th century and 18th century were partly based on the slave trade, and the Dutch who settled in New York and New Jersey, as well as their descendants, owned on average more slaves and opposed abolitionism more fiercely than others. In her Narrative Sojourner Truth referred to these people, who continued to speak Dutch until around 1800, as "that class of people called Low Dutch."
Tips for making and moving the puppet
You may want to use puppets in your classroom or community to help children understand and experience history. If you're doing this, the resources and historical information above may be of use to you, but you'll also need some practical information about how to move your shadow puppet and make it talk.
To do this, download and print the pattern, lay it over black poster board and cut out the shapes (you can use a small piece of double folded tape to keep them together while cutting). Connect the pieces with small metal brads and create moving and holding rods following the instructions through the links below. To make the puppet speak stick a little piece of hard velcro on the jaw and attach the soft velcro on top of the moving rod. I have included a (silent) video below, showing you how to move the rods.
Additional Touches: Sojourner's glasses
When Sojourner Truth gave her speech in 1851, she was only in her mid fifties and most likely did not wear the glasses yet that she was photographed with at an older age. If you do want to portray her when she was older, you can make glasses from a piece of memory wire that you can find in craft stores among beading supplies.
Patterns for the story of the younger Sojourner Truth  will be added in the future. Stay tuned!

Explore
Related shadow puppetry
Sojourner Truth: Further reading