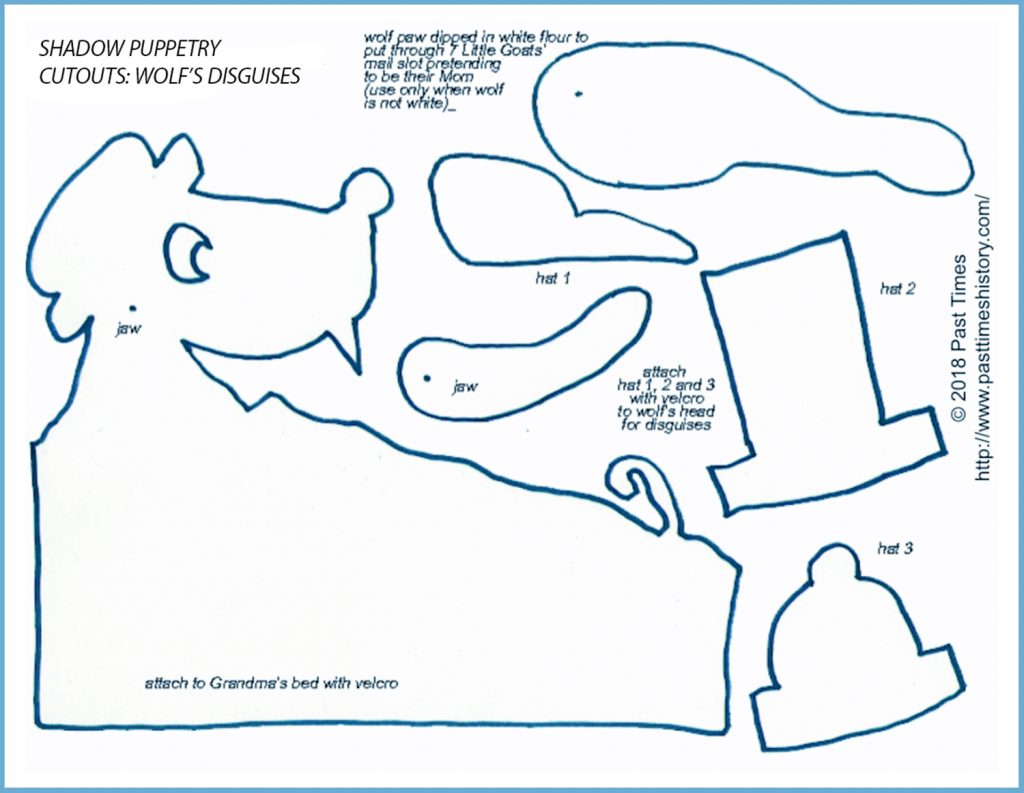 Everybody knows the stories of Little Red Riding Hood and the Three Little Pigs. But do you the story of the Seven Young Kids (or Little Goats), who were similarly tricked? As you can read on the very informative site Ancient Origins, stories about the Big Bad Wolf have a centuries-old history. Shadow puppets are a great tool for telling these ancient stories, as it is as easy to devour human beings as it  and to open the wolf's stomach to get them all out again.
In this blog post you can find links to original texts of the three stories. Templates for puppets can be downloaded from our Printable Library.
The following puppets can downloaded from our Printable Library:
Wolf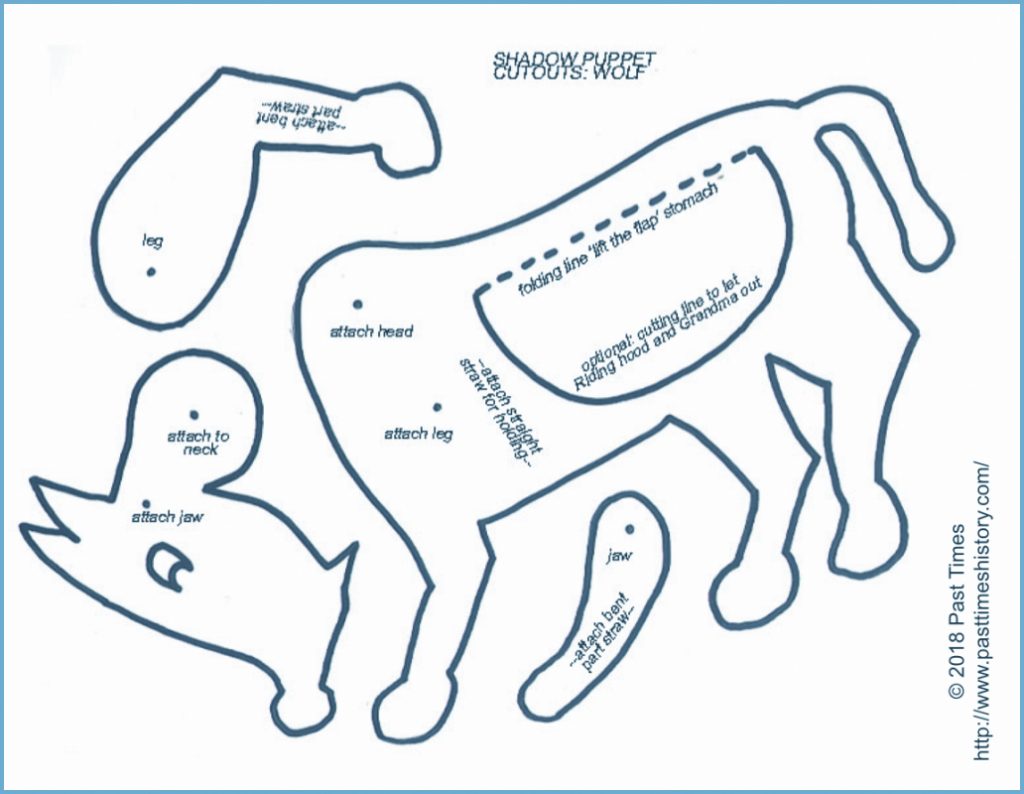 Wolf with opening stomach
Wolf's  disguises (Grandma's nightgown; 3 different hats for Three Little Pigs; white paw for Seven Little Goats)
Little Red Riding Rood
Original text of "Little Red Cap" by the Brothers Grimm (English translation).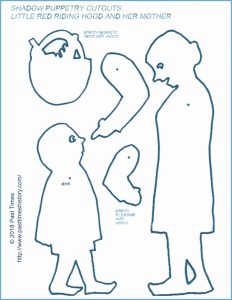 Mother and Little Red Riding Hood
Grandma in bed
Wolf as Grandma: see Wolf Disguises
Huntsman
Three Little Pigs
Original text of the "Three Little Pigs"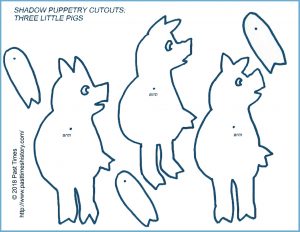 Three little pigs
Mother pig with cooking pot
Man with bricks, and two different hats
Wolf disguised as men: three hats (see Wolf Disguises)
Seven Young Kids (Little Goats)
Original text by the Brothers Grimm (English translation)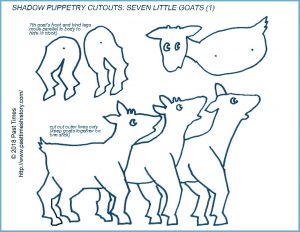 Mother goat
Little goats 1-2-3
Little goats 4-5-6-7
Clock and door with mail slot
Wolf disguised as mother goat: paw covered in white flour (see Wolf Disguises)